Honey sweets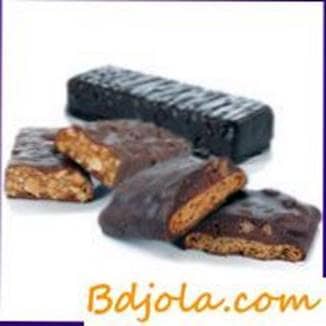 Honey boil in a cast iron boiler for 15-20 minutes with continuous stirring until dark brown. Then put it on a greased tray, knead and pull on the weight until the formation of bundles. From these bundles make ringlets, curlicues, or cut pieces of pencil in a knife. For the preparation of a kilogram of honey candy, 5 glasses of honey are required.
Medovik with lemon zest. In the heated honey, add melted butter, stir well, pour sugar, put ginger, salt and mix thoroughly. Then put eggs, cloves, cinnamon and gradually add flour while stirring. After that, the dough is well kneaded, rolled to a thickness of 1 cm and cut into shapes or a knife. Prepared pieces of dough lay on a greased baking sheet and bake. 200 g of honey is required: butter – 100 g, sugar – 1 cup, ginger – 1 g, eggs 2 – 3 pieces, cinnamon – 1/4 teaspoon, lemon peel: -3 teaspoons, cloves – 1 / 4 teaspoons, wheat flour – 3 cups.
Recipe 2
Folk honey gingerbread.
500 g of honey, 500 g of flour, 1/2 cup of sour cream, 1 glass of milk, 2-3 yolks, 10 g of burnt sugar, 1 teaspoon of ground cinnamon, 1/2 teaspoon of dissolved drinking soda.
Mix the flour with cinnamon and baking soda and add to the burnt sugar, milk, sour cream. We beat the yolks and then carefully mix all the products. Add the flour and knead the dough. We cut out the shapes that we lay out on baking trays, oiled and sprinkled with flour. Bake in the oven. Tasty honey cakes are obtained.
Recipe 3
Honey hearts.
300 g of honey, 400 g of flour, 150 g of powdered sugar, 2 eggs, 5 g of ammonium carbonate, 1 teaspoon of anise, cinnamon, cloves. Lightly heat the honey; separately beat up whites with sugar, spices and ammonium. Mix them with honey and add flour. Knead a loose kneading dough, which we give to stand covered with a napkin for 5 hours. Then we roll a layer 3 mm thick, from which we cut out the hearts. Lubricate the beaten egg and bake on a greased baking sheet, on high heat. Cooled honey cakes are covered with protein glaze with the help of a cornet.
Recipe 4
Nourishing honey cream for children.
100 g of honey, 300 g of curd, 30 g of butter, 1 yolk, 1/2 powder of vanilla sugar, 10 g of raisins, 100 ml of milk, 200 g of fruit nectar. Honey, butter, cottage cheese, milk, yolk, nectar, vanilla sugar whisk until thick. Sprinkle with raisins.
Honey sweets