Honey cakes with prunes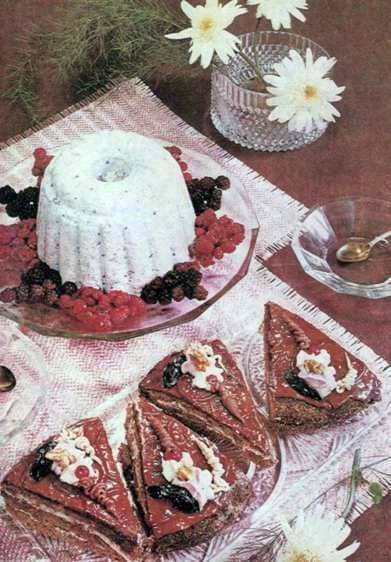 For cupcakes with prunes: 4 tbsp. l. flour, 3 tbsp. l. honey, 2 tbsp. l. sugar, 2 tbsp. l. soft margarine or butter, 1 egg, a handful of prunes, 0.5 tsp. soda, fat to lubricate the mold, powdered sugar.
For pyshek: 2 eggs, 2 tbsp. l. honey, 1.5 cups of wheat flour, 4 tbsp. l. sugar, 1 packet of baking powder, vanillin to taste, oil for lubrication forms.
For muffins sift flour with soda. Honey, sugar and margarine or butter melted, mixed with flour and soda, drive in the egg, add pre-soaked and chopped prunes, knead the dough. Lubricate the cake molds with fat and approximately two thirds fill them with a batter. Bake in the oven at 180 њ 15-20 minutes. Finished muffins sprinkled with powdered sugar.
For pyshek beat eggs with honey and sugar in lush foam. Sift flour with baking powder and vanillin, then mix with egg mass. Knead the plastic dough, roll it into a layer (not too thinly) and cut out the circles with a glass. Put them on a greased baking sheet and bake in the oven at about 180 њ.
We have our own apiary, and I try to add honey to the dishes as often as possible, just replace them with some of the sugar specified in the recipe. The taste of this only wins. Freshly baked honey baked goods disappear from the table for one tea party.





(
1
votes, average:
5.00
out of 5)
Honey cakes with prunes