Ave in honey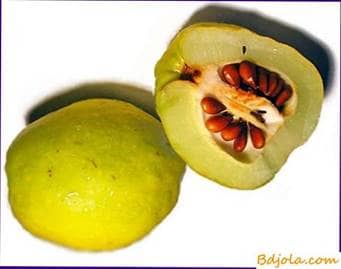 The fruits of quince are fragrant, pleasant to taste, but very astringent – astringents. In combination with bee honey, quince acquires a particularly pleasant taste and aroma. Fruits peel, cut, remove the core, cut into slices, put in a saucepan, pour cold water so that it covers the quince, and cook until the lobules become soft. Then remove the quince lobes and drain the broth. In the jam for cooking jam, put honey at the rate of 2 kg of honey per kilogram of quince, pour in 1-1 1/2 cup of broth obtained when cooking quince, and cook the syrup. In the boiling syrup, fill up the prepared quince wedges and cook on low heat until the lobules become transparent.
Recipe 2
Yugaterte with honey.
In the dishes to sift the flour, in a hill of flour make a deepening, pour in slightly beaten eggs, hot milk with a soda dissolved in it, melted butter and knead the dough. After that, roll it as thin as possible, grease with melted butter, lightly sprinkle with flour and unfold it in the form of an envelope, then roll it back, oil it, sprinkle it lightly with flour, and fold it again with an envelope. Roll and roll the dough envelope volume follows 6 times. Form the dough put in a greased skillet and bake in a hot oven for no more than 10-15 minutes. After that, cut the product into squares, put on a plate and pour melted hot honey.
Norm of products: flour – 1 kg, melted butter – 200 g (50 g in dough and 150 g for lubricating the layers of dough), milk – 200 g, eggs – 6 pcs, soda-1-2 g, honey – 300 grams from the Armenian cuisine).
Recipe 3
Fresh cucumbers with honey.
Fresh medium-sized cucumbers should be thoroughly washed, cleaned, cut into longitudinal slices and poured with liquid honey. This is a very tasty and nutritious dish. For 120 g of cucumbers, 25 grams of honey is required.
Ave in honey