Honey drink from bran with lemon juice
Honey drink from bran with lemon juice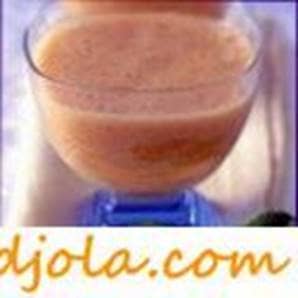 In boiling water, fill with sifted bran, cut into thin pieces of lemon zest, bring to a boil. Leave to stand for 1 hour, drain. Add sugar or honey and lemon juice. Serve warm.
Water – 1.5 liters, wheat bran – 1 glass, lemon – 1-2 pcs., Caxar or honey – 2 tablespoons. The output is 1 liter.
Recipe 2
The drink is a honey ball.
In the boiling water put ginger, cinnamon, cloves, pepper, bay leaf, remove from the plate, cover with a lid and leave for 5 minutes. Drink the filter, add the honey and stir.
The ball is served hot.
Water – 200 g, honey – 1 tbsp. spoon, laurel leaf, cloves, 1 piece, black pepper, ginger, cinnamon – to taste.
Recipe 3
Honey and apple drink.
Food for cooking: 1 tbsp. spoon of honey, 2 tbsp. spoons of lemon juice, 100 g of apple juice, carbonated water.
Stir in a glass of honey, lemon juice, add apple juice and dilute with carbonated water (you can and mineral).
Eat immediately.





(
1
votes, average:
5.00
out of 5)
Honey drink from bran with lemon juice