Bee venom with neuralgia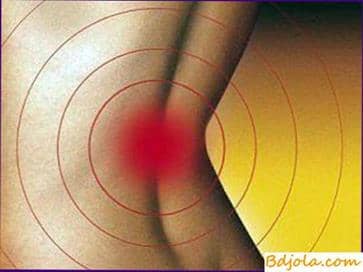 Patients with inflammation of the sciatic, femoral and other nerves were treated; the majority in the past had rheumatism. It should be noted that almost all patients before the start of the course of treatment with bee venom had already been treated ineptly by usual medicamentous and physiotherapeutic methods. As a rule, after one or two subcutaneous injections of the bee venom solution, pain was reduced, after three or four injections, there was a significant improvement, both subjective and objective, and after eight injections recovery came.
However, given that they have not observed or described the long-term results of apitoxin therapy in neuritis and neuralgia, it can not be said that there has been a persistent and long-term recovery. There are examples when patients with neuritis, especially with inflammation of the trigeminal nerve, after undergoing treatment with bee stings, felt themselves perfectly healthy, and in 2-3 months there were relapses of the disease, and repeated courses of apitoxin therapy did not give a therapeutic effect.
There is a report on the use of bee venom in inflammation of the trigeminal nerve in 50 patients. Improvement was noted in 43 patients, and 30 of them had a cure. We observed 50 patients with inflammatory diseases (radiculitis, neuritis and polyneuritis, plexitis, neuromyositis), as well as non-inflammatory diseases of the peripheral nervous system (sciatic, occipital and intercostal nerves neuralgia). As a result of apitoxin therapy within two to three weeks of pain ceased or decreased. However, approximately half of patients after treatment with bee venom observed relapses of the disease.
The author observed patients with neuralgia, which even in large doses of bee venom provided only temporary relief.
Bee venom with neuralgia