Bee venom for the treatment of eye diseases
Bee venom for the treatment of eye diseases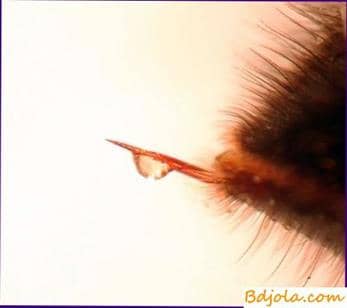 In folk medicine, bee venom has long been used in the treatment of certain eye diseases. In modern medicine, with the treatment of eye diseases – irites (inflammation of the iris) and umdocyclitis (inflammation of the ciliary body and iris), bee venom is successfully used.
However, it should always be remembered that the application of bees, even to the eyelids closed by the eyelids, is a great danger. Often, in order to pull a piece of sting from the eyeball, it takes several operations. Even in cases where the sting of the bee is damaged only the eyelid, the sting with its protruding end rubs the cornea and causes superficial keratitis. In some cases, serious eye diseases occur.
In the Eye Clinic of the Gorky Medical Institute named after SM Kirov, bee venom in the form of an ointment "Virapin" is successfully used to treat patients with keratitis, rheumatic iritis. On the first day, the ointment is rubbed into the skin of the left shoulder, on the second day – into the skin of the right thigh, etc. Amazing results are obtained when treating bee venom with neuritis and neuralgia.





(
1
votes, average:
5.00
out of 5)
Bee venom for the treatment of eye diseases