Where to get the bees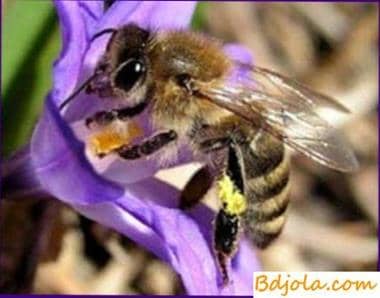 It is best to establish contact with the local, regional, city or regional society of beekeepers-lovers. Such societies are now organized almost everywhere. They often give bees to schools with beehives, patronize school apiaries and willingly help young beekeepers master this very interesting and useful thing.
Bees can be bought from amateur beekeepers or in their collective farm. The best time for this is the summer when the bees swarm and when it is not difficult to get a new young family artificially. It is quite good to buy bees in spring or autumn, but under conditions that they are good in quality and have enough forage.
In our country there are special nurseries where bees are bred for sale. Such beekeeping and breeding breeding farms are located in the North Caucasus, Georgia, Moldova, Transcarpathia, southern Ukraine, Belorussia, Central Asia, where climatic conditions are particularly favorable for the reproduction of bees. Among them, the Krasnopolyansk Experimental Production Breeding Farm for Beekeeping in the Krasnodar Territory, the Scientific Production Association of Beekeeping of Georgia, the Izyaslav Forestry Enterprise of the Khmelnitsky Region, and the divorcement beekeepers of Stavropol.
Send bee nurseries by mail, like any parcels, in plywood or mesh box-packages, which read: "Be careful, live bees". It is worth to go there, order the necessary number of packages, send money, get an answer and wait for the parcel to arrive.
Nurseries and other divorce farms send bees on honeycombs and without honeycombs, just some bees with a uterus, by weight. More often sell non-cellular packages. Small families of bees weighing up to 1200 g can independently grow and develop in any zone of the country.
For batch families it is necessary to prepare hives beforehand – to buy them in a beekeeping shop or to make themselves in a school carpentry workshop.
At least two families must be acquired. What an apiary of the same beehive! After all, bee families are different in strength, efficiency, fertility of queens. In comparison, it is clearer which of them lags behind and what needs to be done to catch up with the best. If suddenly in the winter one family perishes, there will be another, from which it is possible to breed bees. However, a lot is known! cases, when apiaries began with one family, some randomly arrived wandering swarm, then gradually grew, became large. After all, when you know how this is done, increasing the number of families is not so difficult.
Where to get the bees