Vaccination frame for growing queen cells
Vaccination frame for growing queen cells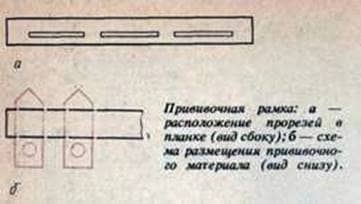 I use a simple and convenient vaccine frame of my own design. I take three or four bars with a section of 10X8 mm and I make two or three slots 1 mm wide in them.
Planks nailed to the side bars of the usual frame. If necessary, they can be rotated.
Blades are made of veneer with a width of 10-12, a thickness of 1 mm, cut them into 30 mm long and sharpen them. In the slot of one bar I insert 12-15 wedges. On them I attach cells with larvae or eggs. The graft frame is placed in the nest of the teacher's family.
Wedges with mature queen cells can easily be removed and transferred to a honeycomb nucleus or bezmatovochnoy family.





(
1
votes, average:
5.00
out of 5)
Vaccination frame for growing queen cells