Wild honey bees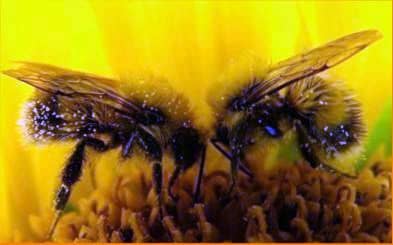 Such bees are not spoiled by human help, they stoically suffer frost (they can survive -50!), They are seldom sick, and also have remarkable anger and efficiency. Judge for yourself. The family of wild bees collects up to 12 kg of honey per season. It's not very much, but the bee only works 3 weeks when the lime blooms. Bees very quickly build strength, do not rest during the honey harvest – fly from early morning to sunset, even in bad weather.
The population of wild bees is currently located in Bashkiria, mainly in the Burzyanka area. Therefore, wild honeybee Bashkir bees are often called "Burzanki". The genetic structure of the Burzyan honey bee stands out among other bees of the Central Russian race. Working individuals are characterized by a gray color, without yellowness.
Bashkir bees collect honey in the trees. Bortal honey is much more delicious than honey beehive hives. Such honey, as a rule, has a dark brown color, is saturated with perva and wax. Perga is a flower pollen, processed by secretions from bee glands, and is intended for fodder brood.
The special value of this honey is based on maturity: a person worries bee-bees only once a year, by the beginning of autumn, so that the honey can fully ripen. It is appreciated for the presence of a huge amount of trace elements, as well as the absence of harmful impurities, a special delicate aroma and tart taste. For the existence of an aboriginal bee, special conditions are required – large areas of virgin forest, trees with hollows, rich in thickets of lichen.
Violation of the listed conditions at the moment creates a threat of extinction of the gene pool of wild honey bees. After all, how to preserve the pure breed, when the females and males for mating are removed from the nests for a distance of 15 km! Under these conditions, methylation is almost inevitable, in fact, apiaries of domestic bees are located near the reserve.
To date, wild honey bees have been included in the Red Book, and the employees of the Shulgantash State Reserve have been following the preservation of the unique insect. On the basis of the reserve was organized beekeeping, called bortnichestvo.
Experts in the breeding of bees are built artificial hollows, called side walls. The bark is usually hollowed out in growing pines, about on the fifth floor. In this case, the hollow should be turned to the south, nearby there should be pure water and limes. Approximately in a couple of years, when the hollow completely dries, the bees will settle there.
Wild honey bees