Wine from the blackberry with honey
Wine from the blackberry with honey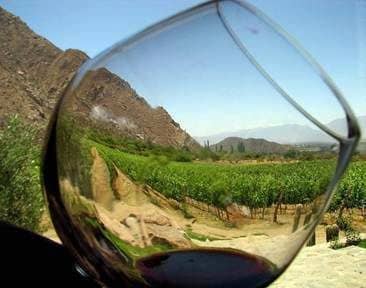 Natural, cooked at home, fruit and berry wines are useful drinks containing vitamins, organic acids, tannins, coloring and other substances.
Blackberries (5000 g) are sorted, washed, dried, placed in a stainless container and kneaded with a wooden pestle, then poured (6000 ml) with water.
The contents are placed for 4 days in a cool place. Then the mass is filtered through a sieve, the liquid is separated, the berries are kneaded again and poured with water (4000ml) and leave to be infused for 6 hours. Then the mass is filtered through a sieve and the mash is removed.
All the resulting liquid is mixed together, added sugar (3000 g), honey (500 g), thoroughly stirred until dissolved and poured into a barrel or 10 l bottle, close and put in a cool place. The fermentation process takes 6 months, after which a fine aromatic wine is obtained. The yield of wine is 7 liters.





(
1
votes, average:
5.00
out of 5)
Wine from the blackberry with honey