Sewer Oval Hatch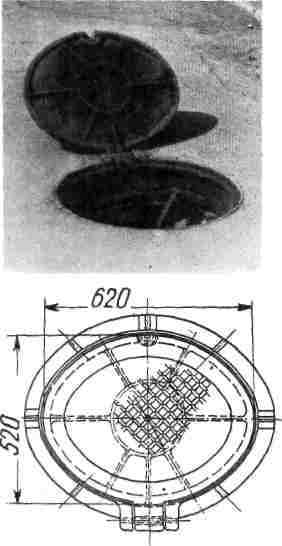 I worked as a chief engineer of heating networks, so I know firsthand how many troubles standard pig-iron hatches of inspection wells are carried by underground engineering communications. One of the options for improving the hatch cover suggested by the inventor. I suggest another.
My hatch is oval, not round, with a lid that is fastened to the body by a hinge. Such connection with the hatch closed, unloaded, the load is transferred to the support ring of the hull. The recessed cover (see photo) will never fall out of the housing socket, so there is no need for a second safety cap, which is usually provided. The articulated joint makes it easy to open and close the lid, move it horizontally (when there is no strength to lift it, and without a hinge it's really hard) will not be required, so that none of the attendants risk losing to themselves or a colleague's leg.
I have developed a lightweight hatch for the impenetrable part of the streets and a heavy one for urban roads. Both are designed as rational offers and have been faithfully serving the heating networks for many years. Especially I want to note that the lid and the body, which are connected by means of a hinge, can be made not of cast iron, but of strong polymeric materials.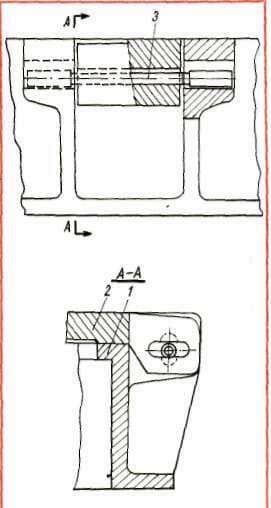 The cover is hinged to the hatch body. In the tide of the shell 1, vertical slit-like holes are made, in the tides of the lid 2 are longitudinal slots. A stepped axis 3 is passed through the holes. The diameter of its thickening is 2-3 mm less than the width of the slot. The axis during installation is freely centered in the slotted slots of the swivel joint and does not fall out of the joint due to the collars.
Sewer Oval Hatch