Sawing plywood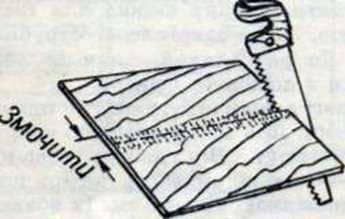 When sawing plywood, its surface cleaves. To the edges were smooth, you need to moisten the sheet on the line of sawing with hot water.
Over time, tables with removable legs loosen. It does not help either pulling up the nuts, "burrs", or even re-gluing. To remove this drawback, you need at the end of the boards, which form the table box, to hammer up to half a nail without heads, and in the holes to drill holes for them. Now, when twisting the "sheep", the nails will perceive the wedging force and secure the legs securely.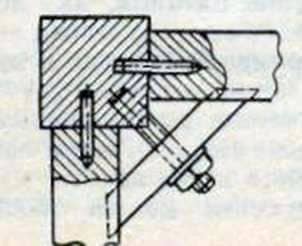 It does not matter when the screws in the wooden legs of the stools loosen. You can fasten them like this: drill a two-millimeter drill screw through, and the foot half, spread the screw with glue, put in place and fasten with a nail.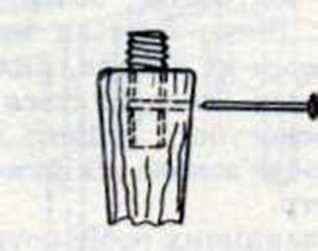 Children's electric torch can also be adapted for welding polyethylene film. If you need to pack a document in the film, put it between two pieces of film and cut the edges along the metal ruler. At the same time, there will also be a spike of the film.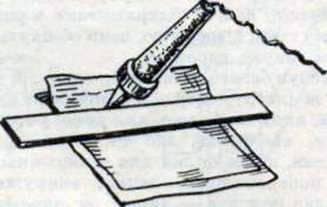 Rubber gloves to protect your hands from paint or lime is very easy to put on if you fill it with water. It will also be easier to remove them, pulling off the edge and putting water from the tap under the tap.
Under the faucet in the garden area there will be no dirt if you dig in this place a pipe-sump. From the top it is desirable to grip the net. Now you can be sure that the tube does not get soap or a toothbrush, and to wash vegetables and fruits is much more convenient.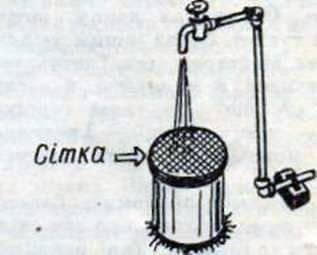 Miniature saw for the processing of small parts of wood, plastic, plexiglas is easy to make from the blade of a safety razor, making on the cutting edge in a staggered manner notches with a sharp knife or similar object.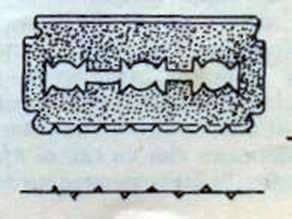 Sawing plywood