Inhalation with bee venom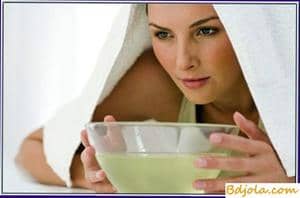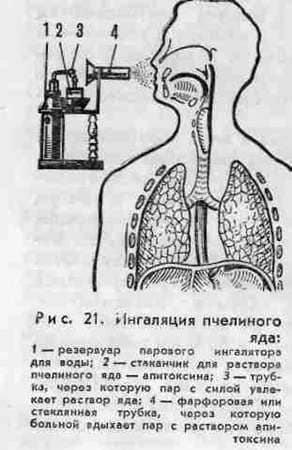 Human lungs consist of 700 million pulmonary vesicles, the walls of which are permeated with blood vessels. It is estimated that if you expand the walls of the pulmonary vesicles and stack them together, they will cover the surface in almost 90 m2. In this regard, the absorption of drugs occurs in the lungs rather than in the gastrointestinal tract.
Therefore, the author of the book proposed in 1952 the introduction of apitoxin into the body by inhalation, which causes a good therapeutic effect. The method is simple and can be used in any medical institution. Its essence lies in the fact that hot water vapor, inhaled by the patient, is saturated with apitoxin, which is rapidly absorbed into the lungs.
Inhalation with bee venom