Folding stepladder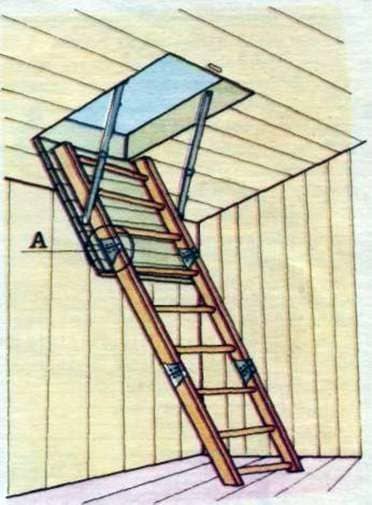 The advantages of this ladders are particularly evident in the small room of the garden house, where the capitally constructed steps leading to the attic or attic occupy a considerable area. Our stepladder, in its assembled form, not only does not occupy a place in the room, it is not even visible, since all the designs of the ladder are covered by a ceiling hatch.
The dimensions of the ladders and individual sections depend on the height of the room and the dimensions of the hatch, which, as a rule, is 80X80 cm. The height between the bars should not exceed 20 cm.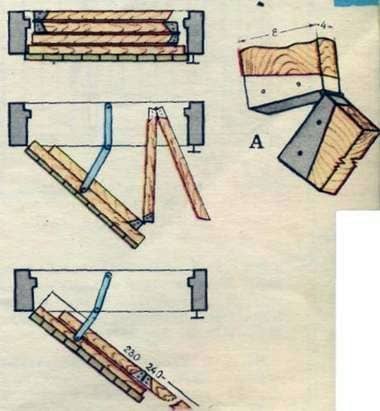 For the manufacture of a ladder, the required wooden beam is 8X4 cm. The sections are joined together by metal loops (see Figure A). Thrust hinges are made of a metal strip 4-5 mm thick. Their dimensions depend on the angle of inclination of the ladder and the dimensions of the hatch. The ceiling hatch is made of wooden blocks and planks. The hatch and stepladder are made up with a metal swivel clamp.





(
1
votes, average:
5.00
out of 5)
Folding stepladder