Apiary in September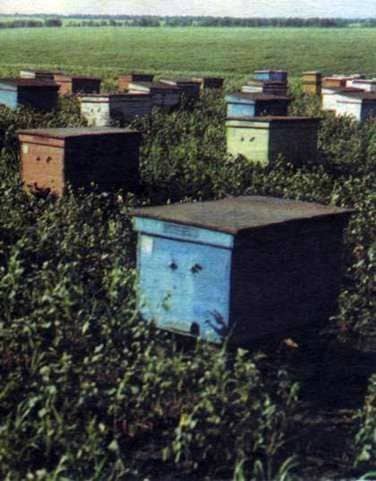 Warming of the hives, which was used in August to stimulate the deposition of eggs by uterus, should be removed.
Malomedovye honeycomb in the center of the nest should be replaced by full-honey. Each of them should contain about 2 kg of honey. At the same time, you need to take care that there are as many honeycombs in the family as the bees settle. When the temperature drops to 12 њ C, the bees no longer fly out of the hives, but in weak families they gather in a layered club.
At a temperature of 10 њ C, average families will gather in the club, and at 7 њ C – they will be strong. Since under these conditions the tapes are not protected, care must be taken that the mice do not hit the mice.
To do this, metal barriers are placed on the tap. Winterers wind, dry, install and repair racks. In October, beekeepers inspect the honeycombs that are stored, and the rejected ones are re-heated to wax. At this time, after the release of the last brood, heat treatment is carried out by the beekeeping family against varroatosis. On the territory of the apiary and around it, on the banks of small rivers, ponds, in ravines and on slopes, in unspoilt plants plant nectariferous and pollen trees and bushes.





(
1
votes, average:
5.00
out of 5)
Apiary in September