Beating the Drones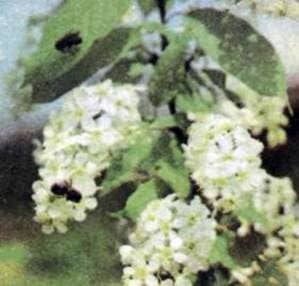 Even before the bookmarks of the queen cells are registered, the bee-cells are built, where the first drones, "gluttonous, fat, lazy and stupid" are deduced in early May, as the German poet-satirist Wilhelm Bush talks about them.
Drones do not participate in the collection of food; nature has not at all adapted them for this. Moreover, they are too lazy even to take a share of the stocks already stocked, and they are able to feed themselves to the worker bees. Their brains are smaller than the brains of workers' bees or uterus, and in the "spiritual nothingness" of the male in this case there is no doubt. The only reason for the existence of drones is insemination of the uterus. Although the uterus needs only a few drones for this, many fires are produced in the family, but almost none of them fulfill their life purpose. How much nature in its extravagant generosity creates what later itself destroys!
Insemination of the uterus occurs in the wild. One day drones fly out of the hive and rush to search for the uterus, making the marriage flight. Often they do not then find their own beehive and return from the flight to the first family they find, where they are welcomed, until the swarming season has passed. But when the time for the withdrawal of young queens passes, and the sources of nectar in flowers begin to diminish (this is usually in the middle of summer), the attitude of working bees to their now superfluous fat "fellow citizens" is dramatically changing. So far, they have been fed and cared for by them – now they begin to pinch and bite. Bees harass the drones wherever they just come across, with their strong jaws they grab their tendrils or legs and try to drive them away from the combs to the tap hole.
It seems impossible to act more frankly. But drones, unable to feed themselves and are doomed to starving to death, if they are driven out of the hive, always stubbornly try to return back. Working bees again begin to bite and sting drones, which do not have a sting and do not possess any military tendencies, and therefore completely defenseless. At the end of the summer drones, expelled, hungry or squished, find their infamous death at the gate of the bee's dwelling. The "beating of drones" is not a sudden outburst of irritation, not a "Bartholomew night", as beekeepers-poets like it, but the gradually arising hostility of worker bees, which lasts for weeks, increasing until the last drone is dead.
From this moment until the next spring, only females remain in the bee family and there is a world that is not disturbed by anyone.
Beating the Drones