Blocker of the upper tap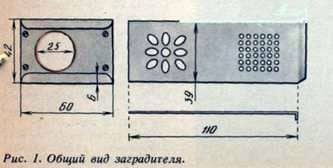 Change the size of the hole of the upper tap with the help of various attachments: cork, ventilation mesh, grill for the passage of bees, etc. This is inconvenient and takes a lot of time. I decided to make a universal flight barrier.
From sheet aluminum cut out a rectangular plate, in a vice bent the flaps for the gate valve, and at the corners drilled holes 2.5 mm in diameter for the screws. Closer to the left side of the plate, cut out a hole for the tap with a diameter of 25 mm. It must coincide with all the holes on the latch when it moves. On one side of the valve there are ventilation holes with a diameter of 3 mm, on the other side – for the passage of bees with a diameter of 9 mm. The oblong holes were cut by a round nail file. One side of the gate was bent by 6-7 mm.
I adjust the size of the hole of the upper tap as follows.
Fig. 2. The position of the gate valve relative to the passenger opening.
In the early spring period, I open the canopy completely, and I catch the bolt behind the side of the plate, and it serves as a landing board.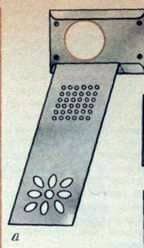 During the flights or in hot weather, block the tray with the side of the valve where there are ventilation holes.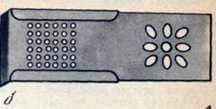 In the period of wintering – the part of it where the holes for the passage of bees are located. Thus, the latch prevents the family from penetrating into the hive of mice, and in good weather
Day gives bees the opportunity to make an over-flight flight.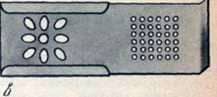 Completely close the summer after circumnavigation, during recurrent cold weather, in cases where my family or brood is weak, and also in the autumn, when bees begin to pre-polish all the holes during the winter preparation.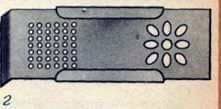 Early in the spring, bees work with an open upper vault and a closed lower one until stable, warm weather sets in and the family grows stronger. Then I open the bottom tray, and close the upper one until the time when the family needs ventilation.
Blocker of the upper tap